SERVICES
CRANE HIRE SERVICE
Mobile Cranes
Our Mobile Crane fleet consist of All Terrain and Rough Terrain cranes
50 Ton - 500 Ton - All Terrain Cranes (Liebherr & Grove).
50 Ton - 130 Ton - Rough Terrain Cranes (Grove & Tadano).
Crawler Cranes
250 Ton Crawler Cranes (Liebherr LR 1200 SX).
200 Ton Duty Cycle Crawler Cranes (Liebherr HS 895).
250 Ton Crawler Cranes (Kobelco CKE 2500 II).
JOBSITE AND LIFTING STUDIES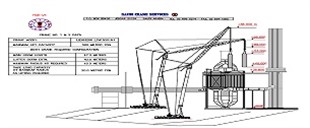 Jobsite and lifting studies
In addition to crane hire services and for the peace of mind and professionalism we have the technology and knowledge for providing scaled top views and dimensioned drawings of mobile and crawler cranes for CAD-Lift planning or other purposes as DXF or DWG files prepared in AutoCAD. Including the dimension, outrigger basis and slewing radius. Our scaled top views contain all relevant elements ready to use in a concrete job site planning.
We provide in-field technical support to make sure the right equipment is on the job performing properly. We're respected in the industry because we do what we promise and we take care of our customers.
Contract lifts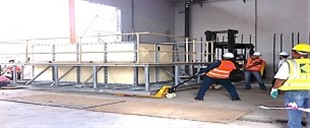 Having the professional experienced team along with required tools, we do offer our customers contract lifts where we will take care of all aspects, considerations, and arrangements related to installation jobs requiring special techniques, experience and tools (i.e special transportation, skidding, rolling, jacking etc.)
Starting by mobilization and logistic arrangements of the job until the job is totally completed as requested by client with full satisfaction.